Meet our SMB Technology Leaders who have decades of experience in both the SMB and Enterprise markets. Find out more below!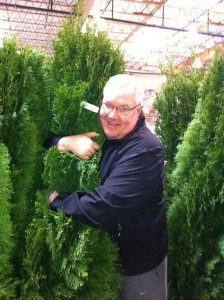 Ronald C. Rothstein
President/Founder
Mr. Rothstein has been in the Tech Service Industry for over a decade. Working as the General Manager for the largest Apple Specialist in the country as their IT Services Leader gave him a unique view of the local IT landscape. Utilizing over 25 years of working in Executive Management and his own entrepreneurial endeavors gave him a unique perspective on what the IT needs are of the small & medium business community.
He had the vision to see a niche in the marketplace for a company that could help small and medium businesses who need one company for both their Mac and/or PC IT needs. SMB Technologies is that company. Ron enjoys spending time with customers to become a valued part of their team. Honesty, Integrity and hard work are a common theme from himself and his staff. Spending time with his family, travel, stand-up comedy and being an avid New York Yankee Fan are just few of the interests that round out SMB's President and Founder.

Ron Braithwaite
VP of Technology Services
Ron Braithwaite has been in the computer industry for over 35 years. He programmed in Integer BASIC on the Apple II in 1979, became Technical Support Manager of the Byte Shop Northwest chain in 1980, and was editor and publisher of the first computer newspaper in the Pacific Northwest, Byte's Bits. He was also co-sysop of the fourth Computer Bulletin Board System in the country (CBBS/NW). He started using Unix (the foundation for the Mac OS X operating system) in 1981 and got his first Mac one week after it first shipped in 1984. He has served on two ANSI standards committees and was one of the first Java programmers in the world.
His most recent programming project was a nutrition education program for the iPhone and iPad, MyDietSteps. About 10 years ago, Ron's career turned full circle when he started working with Ron Rothstein doing Field Service and Technical Support. He realized he prefers working with people to help solve their technical problems than working by himself writing code. As Vice President of Technology Services at SMB Technologies, Ron works with SMB clients and with other SMB engineers to provide the highest level of service.

Russell Johnson
Senior Systems Admin
Russell Johnson has been around computers for over 30 years. His interest in computers was first sparked in 1974 when, in the fourth grade, his teacher sent him to do math problems on a teletype. He continued to work with the teletype, learning to program simple things in basic on an HP minicomputer over that and other teletypes. He purchased his first computer in 1985. A Commodore 64. After several Commodores, in 1990, he graduated to an IBM PC clone. He still wrote short programs and scripted in DOS batch files. About this time, he also became interested in Linux. Along with Linux, came early networking between PC's.
His first job in the tech industry was at Omnitek Computers in Eugene, Oregon where he was a configuration tech, building and installing computers. In 1993, Russell landed his 'dream job' at Symantec Corporation, in Eugene, Oregon, as a Technical Support Engineer. He spent five years at Symantec supporting ACT!, Norton Utilities, Norton Anti-Virus, and PC Anywhere as a second level and online support engineer. He was also the operator of the Symantec Corporate Bulletin Board System (BBS). In 1999, Russell left Symantec for a position as a QA Technician at Tripwire, Inc. in Portland, Oregon.
Several months later, as Tripwire was building out an engineering lab, he became the Lab Manager/Engineering Systems Administrator of that lab. In this capacity, he was responsible for the maintenance and upkeep of up to 300 computers, with 10+ operating systems like Windows, OS/X, Linux, Solaris, HP-UX, AIX, Tru64, OpenBSD and IRIX. He also learned and maintained around a hundred network switches and routers from various manufactures, such as Cisco, Juniper, Dell, Extreme and HP. He also implemented monitoring for systems in this environment, as well as wrote many scripts to handle repetitive tasks in BASH and perl.
Starting in 2010, Russell became the Remote Engineering Systems Administrator for Palo Alto Systems in Eugene, Oregon. His responsibilities included maintaining the Amazon Web Services infrastructure for Palo Alto's software as a service (SAAS) products. He streamlined many processes through the implementation of scripts written in BASH, perl, php and java. Since 2012, Russell has been consulting full time with SMB Technologies, providing day –to-day support to clients across all of their data and voice systems. He also designs and tests networks for clients that have from 2 to 100 or more endpoints on one or more sites.

Mark Ferguson
Systems Administrator
Mark Ferguson has been in IT for almost 20 years. In 2002 Mark was working in the Facilities department of a mortgage company when the I.T. Director offered him a position on the IT team and he never looked back. Over the last 16 years he has held several IT positions from Desktop Support to Administrator of Databases, Networks and Systems. Mark has experience working in several industries including biopharmaceutical, technology and health. He sticks to best practices when working on projects and tasks and prides himself in his "Radical" customer service.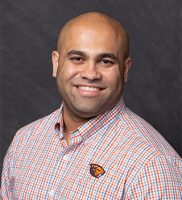 Vic Narenda
Senior Digital Transformation Director
Accomplished and business-oriented technology thought leader with proven success driving high-impact projects, creating leading-edge software, and solving business challenges with technology solutions. Skilled at working directly with business stakeholders to understand organizational objectives, and partnering with technical teams to translate business needs into practical solutions.
Committed team leader and talent developer who creates infectious excitement for technology initiatives and advancements.
Expertise in non-profit and for profit CRM implementation, marketing stack development and personalization, data visualization and machine learning (AI).