Meet our SMB Technology Leaders who have decades of experience in both the SMB and Enterprise markets. Find out more below!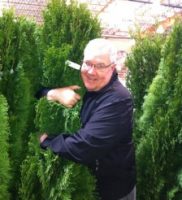 Ronald C. Rothstein
President/Founder
Mr. Rothstein has been in the Tech Service Industry for over a decade. Working as the General Manager for the largest Apple Specialist in the country as their IT Services Leader gave him a unique view of the local IT landscape. Utilizing over 25 years of working in Executive Management and his own entrepreneurial endeavors gave him a unique perspective on what the IT needs are of the small & medium business community.
He had the vision to see a niche in the marketplace for a company that could help small and medium businesses who need one company for both their Mac and/or PC IT needs. SMB Technologies is that company. Ron enjoys spending time with customers to become a valued part of their team. Honesty, Integrity and hard work are a common theme from himself and his staff. Spending time with his family, travel, stand-up comedy and being an avid New York Yankee Fan are just few of the interests that round out SMB's President and Founder.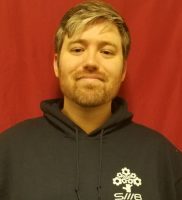 Jeremy Morgan
Certified Senior Technology Expert
Jeremy Morgan brings over a decade of IT service experience to SMB, at both an enterprise and small business level. Included with that experience is a lifetime passion for technology and innovation.
His wide array of expertise includes tenured roles in Helpdesk, Field Services, and Network Engineering departments. A seasoned contractor for Microsoft and Dell, he has critically valuable insight into industry standards and best practices. He specializes in utilizing this knowledge to provide exceptional support and recommendations for improvement.
With certification through leading industry entities such as CompTIA, Microsoft, and Apple he is committed to personal growth and development and brings that dedication into providing top level support for our clients and IT infrastructure.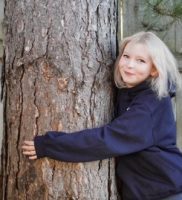 Ken Khaos
Help Desk Director
A self-taught game and website developer by the age of 14, Ken has always had a passion for computers. He built a firm foundation of knowledge at a multi-billion dollar tech company for several years, as both a technical advisor and training facilitator. He helped train hundreds of technical agents and created training material that is still used to this day. Ken also brings several years of experience with working with MSP/IT environments, in both a technical and dispatch role. A firm believer in combining excellent customer service and engaging, resolution-driven, technical support – Ken is excited to work with a company that not only allows him to do both – but encourages his career growth as an agent, wholeheartedly. When not at work, Ken writes music and enjoys crafting. He also enjoys Disney movies, and spending time with his dog Friday!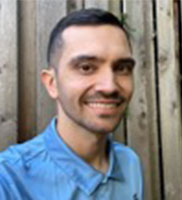 Chris Rothstein
Marketing Manager
Chris brings to SMB the experience in working with Nike in a fast pace marketing area for the Michael Jordan product line.
Chris is a creative professional taking on many of the different aspects of marketing of the SMB Technologies Managed Service and Security offerings.
His duties at SMB include:
Oversee all marketing campaigns for their company or department.
Implement strategy.
Promote a business, product, or service.
Ensure the company is communicating the right messaging to attract prospective customers and retain existing ones.
Chris was born in New York and roots for the Yankees and the Jets. He loves being an uncle to his four nieces and nephews. He is always hungry to learn more things and expand his knowledge of the newest marketing strategies that develop in today's ever changing technology market place. If you are reading this Bio you most likely are her because of Chris's efforts.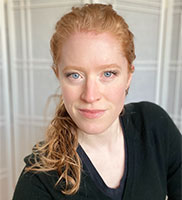 Cas Spicer
Technology Services Specialist
Cas Spicer has a background in web development, secure coding and enterprise-level software engineering with a focus in cybersecurity. As a polymath and former customer success professional, she brings a balance of skills from communication to coding to solving complex problems.
She also enjoys art, music, chocolate, Qi Gong, haunted houses, and anything vaporwave.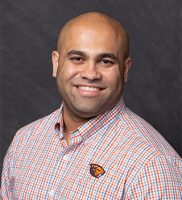 Vic Narenda
Senior Digital Transformation Director
Accomplished and business-oriented technology thought leader with proven success driving high-impact projects, creating leading-edge software, and solving business challenges with technology solutions. Skilled at working directly with business stakeholders to understand organizational objectives, and partnering with technical teams to translate business needs into practical solutions.
Committed team leader and talent developer who creates infectious excitement for technology initiatives and advancements.
Expertise in non-profit and for profit CRM implementation, marketing stack development and personalization, data visualization and machine learning (AI).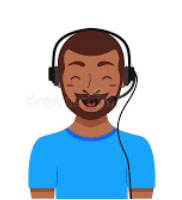 As an Amazon Web Services (AWS) cloud architect, Shaimon loves to assist in implementing and supporting large-scale cloud implementations on Amazon AWS. Other duties include architecting and implementing cloud solutions for different applications, automating cloud operations and cloud deployment, and programming.
Shaimon loves to work with project teams that focus on developing and deploying cloud solutions for data platforms, architecting, machine learning (ML)/artificial intelligence (AI), cloud integration, and mobile apps.
He loves being with his family and loves Margarita's on the beach while listening to Jimmy Buffet!