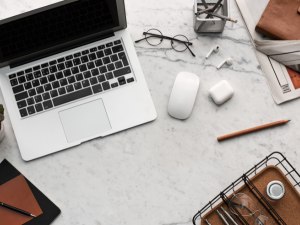 Running a business today includes handling security risks, with everyone from small startups to major corporations experiencing a range of cybersecurity threats. Just one breach could instantly derail or halt your operations. So, what's the right approach?
To help you protect the networks you're working so hard to expand, this guide will uncover the importance of having a security culture in business. Discover tips from industry experts to boost cybersecurity and keep your company out of reach.
Risks of Doing Business in Today's Digital Landscape
Why is building a strong security culture so essential as your business navigates the big wide world of connections and counterfeits? One reason is that no business leader is immune to cybersecurity threats. As hackers uncover more ways to infiltrate sensitive data and manipulate vulnerable users, every company faces serious risks.
Understandably, any security incident can be detrimental to a company that's unprepared to face it. You'll certainly want to avoid facing lengthy business interruptions while IT professionals mitigate a network threat. Phishing or ransomware attacks can also result in significant financial losses for a company or employees if they get far enough.
Are these threats really so dire? Yes, and business professionals often don't realize they're under attack unless the security culture they've cultivated helps them perceive and neutralize the threat.
The Importance of Having a Security Culture in Business: Benefits for Business Owners
Unfortunately, it's no longer enough to react to a threat after it occurs. Effective businesses need to create a culture that emphasizes cybersecurity at every turn, especially if they want to relieve the pressure on their bottom line that comes with constantly fighting off cyberthreats.
Being proactive is the only way to stay safe online and in the workplace and will bring the following benefits:
Fewer internal security incidents: While external threats are always a concern, many professionals overlook the risk of insider security incidents.
Security-conscious employees: Security awareness programs help employees notice workplace security issues. These programs also lay the foundation for how employees can take responsibility for dealing with issues before they cause a problem.
Long-term shift in employee awareness: Current and future employees will view important security measures as a normal part of the office culture.
How To Establish a Strong Security Culture
As the technological landscape changes and security threats become more sophisticated, the importance of having a security culture speaks to the longevity of your organization. Security awareness training programs are invaluable in this regard, teaching employees how to recognize possible security threats and prevent them.
For instance, companies wanting to avoid cyberattacks could explore the following:
Two-factor authentication
Regular software updates
Anti-virus software and firewalls
Stronger passwords
Successfully shifting a workplace culture takes time, but it's well worth it. Companies and their employees will need to be consistent in their security measures to build a tech-savvy environment that's insulated from potential threats.
The importance of having a security culture in business includes an awareness that hackers are always looking for ways to damage your network. An impressive security culture lowers their chances of pulling off the attack, so don't wait too long.