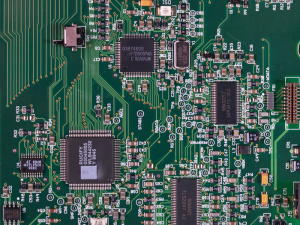 Keeping up with the latest digital tools can be difficult. Technology keeps evolving with new ways to reach users and streamline processes. Why should you keep track of all these new developments?
With these important technology tools for improving your business, you can boost team productivity and drive your company forward. Discover which platforms are worth using in your business operations.
Social Media
No other tech tools have the global reach and influence social media sites do. Your business can connect with prospective customers throughout the world thanks to the many popular social media platforms that exist today, including:
Facebook
Instagram
TikTok
Snapchat 
You can create unique content to advertise your brand on these sites and interact directly with your customers. One great thing about the many social media sites is that you can experiment with different marketing strategies and develop a plan for success. Capitalize on various viral trends to introduce your brand to a niche audience.
Data Analytics
One of the most important technology tools for improving your business is the vast amount of data analytics programs available. These tools are excellent at sorting through large sets of data quickly. Data analytics programs save you time by presenting the big picture in a set of various data points, including:
Page Views
Organic Traffic
Paid Traffic
Conversion Rates
Business owners across multiple industries rely on these platforms to perfect their email marketing strategy, earn conversions, and grow their customer base. The impact data analytics programs have on improving business efficiency makes them worthwhile. 
Email Marketing Tools
Say someone purchases a product from your e-commerce site. To lure them back, you want to send a special promotion for previous customers. Email marketing tools allow you to reach thousands of customers at once.
You can automate your campaigns for easy communication with your customer base.
Cloud Computing
You'll never have to worry about business interruptions or data breaches when you trust a cloud computing service to house much of your network's infrastructure. Instead, you can focus on what matters. Prioritize your other projects when you transfer some of your IT operations to the cloud. 
Every business is different. You can decide whether a private, public, or hybrid cloud model is best for your company. Implementing any cloud service into your business can protect your data and simplify daily operations.
Task Management Tools
Running a business when you're central to many different projects is overwhelming. Task management tools make juggling everything much easier. Their features help you stay organized by tracking:
Project deadlines
Assignments
Overall progress among the team
Using a project management tool eliminates confusion, especially if you're simultaneously working on several big tasks. Teams can come together and complete what they need to according to schedule.
Take Advantage of These Tools for Your Business
These important technology tools for improving your business can drive your organization forward. Watch for other emerging business technology tools to increase your productivity and performance.