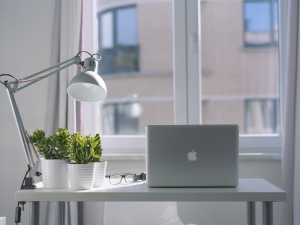 Integrating cloud technology into your IT can boost your business. What are the main benefits of IaaS platforms that make them worthwhile? This guide lists the main benefits of IaaS for businesses and why experts suggest switching.
What Is IaaS?
Infrastructure as a Service (IaaS) is a kind of cloud computing that offers all the necessary components for your technology infrastructure. This includes memory and storage, necessary software, operating systems, and databases.
You can have a complete and dependable computer system without having to store all the equipment and staff at your location. Instead, a cloud service provider will handle the management of the infrastructure for your company. This frees up your IT staff to work on other important projects instead of routine tasks.
Business leaders have the option of three IaaS models:
Multiple businesses or organizations can use the infrastructure of a cloud service provider in a public cloud.
A single business uses a private cloud and can be located on or off their premises.
Companies can use hybrid cloud to combine public and private cloud services for their infrastructure or specific applications.
Top Benefits of IaaS for Businesses
Investing in IaaS technology can enhance your business agility and improve operations. One of the biggest benefits of this type of cloud computing model is cost efficiency. Why spend money on physical hardware when you can leave it up to a third-party provider?
You can quickly integrate your network instead of taking weeks to install all the required components. Business leaders love the resource pooling and scalability of IaaS. You can easily add more storage, software, or other elements to your infrastructure as needed. You can also scale them down when necessary.
These benefits are excellent for small businesses that are starting out and need more resources to manage complex IT operations themselves.
Potential Drawbacks of IaaS for Businesses 
Using IaaS programs has advantages, but there are risks to consider. Ensure your cloud provider has a disaster recovery plan in place. If their networks shut down or have interruptions, it affects your business operations.
Ensure data compliance to avoid data loss. Ensure the IaaS provider follows regulations to protect your network's sensitive data.