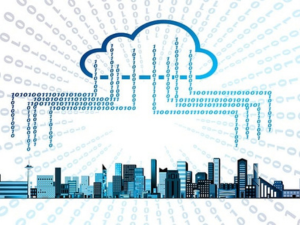 Did you know that Microsoft Outlook is making sharing large files easier for users? If your employees need to send Outlook emails with large compressed files or several individual files, they may have faced the Outlook file size limit. This limit often turned sharing attachments into a chore and hurt productivity, so Outlook is rolling out a fix to simplify large file sharing.
Issues With Sharing Large Files Before the Update
Using Outlook to share large files used to cause frustration for most users, especially those who used the free version of Microsoft's email service. The free version had more limitations than the purchased versions.
The only ways to make Outlook send large files include:
Making certain file types, such as images, smaller
Collecting numerous files into a single zipped folder before attaching it
Saving the file to an Outlook SharePoint library and generating and sending a link. Typically, only business versions of Outlook could use this method.
Now, even free users can send larger files than they previously could with Microsoft's new rolling update.
How Microsoft Outlook Is Making Sharing Large Files Easier
While you can still use the traditional methods of sharing large files, you can also employ a new, more accessible method. Microsoft is making sharing large files easier by working with cloud services OneDrive and Dropbox. Struggles with Outlook and large file attachments may come to an end.
Android users with an Outlook account can currently use this new feature. As Microsoft rolls out the update, other account owners using different devices can also access the feature. Here is how the new integration works:
Upload large files onto an integrated cloud service, generate a link, and paste the link onto the email's body. The receiver can click on the link and download the files.
Upload the files onto the email like you typically would. If the file size is too large, Outlook will prompt you to pair it with your chosen cloud service. You can follow the prompt to send your large files.
You can learn more about this convenient update on the official Microsoft 365 Roadmap.
File Sharing Limitations With Outlook
Although this file sharing method makes many tasks more convenient for users, Microsoft warns of file sharing limitations and concerns. Some of these issues include the following:
Cloud storage quotas: Despite Outlook's improved features, sending and receiving large files via email might cause you or your recipient to prematurely reach your allotted cloud storage space.
Email bloat: When email software encodes attachments, it increases the attachment size by 1.37 MB.
Authorization concerns: When you upload files to a cloud service, use caution about who has permission to access, view, and edit the files. Emails allow you to choose the recipients. However, you should protect cloud files by ensuring that only the people you want to view them can access your cloud storage.
Using the Update to Your Advantage
Since Microsoft Outlook is making sharing large files easier, stay on the lookout for these updates to hit your devices soon.