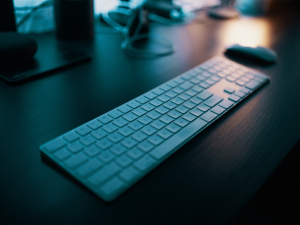 Hackers are going after remote workers as more business owners embrace remote work, taking advantage of weaknesses that many business owners don't address. Most small businesses need more resources to protect their digital infrastructure. If your staff communicates over the internet, hackers could get access to your important data if you don't protect your remote workers.
Why Remote Workforce Cybersecurity Is Important
Your business data contains identity and financial information about your employees and customers. Without the right cybersecurity plans, you could be a victim of a cybercriminal who takes advantage of the flaws in your business. Most of the time, they do this by using the personal devices of your workers to get passwords and other log-in information. 
Many people use their equipment to do work tasks. But only some business owners have enough security layers to build a safe, protected digital network. You can easily use a few cost-effective solutions to protect your employees who work from home. 
Hacker Protection Tips for Remote Workers
Protective software, password management, and consistent staff education are three ways to add security to your digital operations. Learn how to use these methods to keep hackers away from your remote workers.
#1 Antivirus Software 
A computer virus is software that gets into files, steals information, and spreads across a network. Antivirus software keeps devices safe by finding and stopping harmful software from being downloaded. You can buy an antivirus software pack to make sure that all of the devices on your digital network are safe.
If you have the resources, give your workers company-owned devices to use for work. Before issuing them, install the security software. If not, tell your workers to pick a specific device for work and give them software keys to keep it safe.
#2 Password Manager Applications
Secure passwords are often hard to remember. It would help if you also changed them every six months or more often. Some password management systems offer packages for multiple people that are either free or affordable. Password managers may have features like:
Recurring reminders to change network passwords
Password encryption
Complex password suggestions to help you develop secure passwords
Check out password management options that will work best for your business, especially if you use shared network assets that could put passwords that aren't secure at risk. 
#3 Employee Education
An educated staff is the best security measure against hackers. When remote employees know what to avoid, they can proactively protect their personal equipment and passwords. Implement the following in your company culture to improve employee habits and awareness:
Once or twice a year, schedule training sessions where you review new threats and protection methods with your employees. 
Encourage your staff to use caution when seeking third-party solutions to improve their workflow. Prevent them from introducing any software until you review it. 
Introduce new security tools and help your staff understand them. The more layers of security you implement, the better. 
Protect Your Remote Workers From Hackers for Better Business Security
When you protect your remote workers from hackers, you protect your business's success and longevity. Cyber attacks can destroy small businesses, and remote workforces face unique challenges. Threat prevention and awareness demonstrate your company's care for employees and customers.