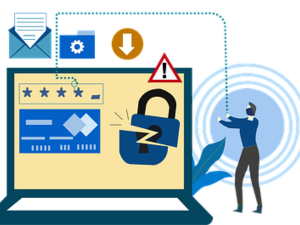 TMX Finance has been providing underserved consumers with credit products since 1998. Unfortunately, the company suffered a massive data breach that went undetected for months. It involved all TMX subsidiaries, namely TitleMax, InstaLoans, and TitleBucks. The incident affected over 4.8 million customers across all its services.
A Timeline of the TMX Finance Data Breach
The data breach happened in December 2022. It was detected on Feb. 13, 2023. It took another two weeks to perform an investigation. On March 1, TMX determined that the threat actors siphoned data between Feb. 3-14, 2023. The breach exposed sensitive customer information, including names, addresses, social security numbers, and financial account details.
TMX has notified the affected customers about the data breach. However, the company has yet to disclose how the hackers accessed its network.
What Is TMX Finance Doing to Address the Data Breach?
TMX's investigation is ongoing, and the company disclosed its efforts to address the data breach. It continues to monitor its systems and watch for suspicious activity. TMX has also tightened security by resetting employee passwords and implementing endpoint monitoring and protection. The company has also reported the incident to the FBI.
TMX is offering free identity protection and credit monitoring to help safeguard customers' data. It has partnered with Experian IdentityWorks to provide these services for 12 months. Aside from enrolling in these programs, customers can request a credit freeze. Hackers usually share or sell stolen personal information, so affected individuals must stay vigilant. They must review account statements and credit reports to catch fraudulent activities.
Keeping Your Business Safe From Data Breaches
The TMX Finance data breach shows that businesses cannot relax regarding security. When confidential information is at risk, companies must do better to protect their customers. To do this, businesses should use strong security tools like firewalls and systems that watch for break-ins.
Besides using strong security tools, businesses should monitor their systems and ensure everything is updated with the latest safety features. Training employees on how to keep information safe is also essential. The first line of defense is strong passwords.
Additionally, having a plan ready in case something goes wrong can help a business fix the problem quickly and with less damage. Slow response times can lead to irrecuperable losses. That is why all business owners must implement a data breach response plan to ease the impact of a cyberattack. A well-thought-out strategy ensures employees know their roles in monitoring, responding to, and containing a breach.