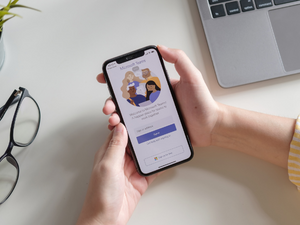 With hundreds of thousands of users daily, Microsoft continuously develops new and innovative ideas to simplify business, school, and everyday tasks. It was a busy month for Microsoft in November as the company added a wide variety of new and exciting features to its Microsoft Teams platform. This resulted in added features for devices, meetings, collaboration, and more for Microsoft Teams users. 
Devices
To optimize the meeting experience, Microsoft improved the companion device experience. By using proximity join, team members' companion devices will suppress the video streams of in-room participants on the front of the meeting display. Additionally, if a user joins an existing Teams meeting with a personal laptop, the video galleries on Teams Rooms and in-room laptops will display only video streams from remote attendees. 
In addition to supporting hotdesking in portrait mode on Teams displays, it also allows for the reservation and location of flexible workspaces. Hotdesks enables users to find and reserve workspaces in a more efficient manner. It is now possible to secure hotdesks, extend reservations and decide when a hotdesk session ends. After signing in, users are redirected to an ambient user experience. Users will automatically be signed out at the end of the hotdesk session. 
Collaboration
Teams users now have the option to accept or reject a group chat invitation from an unmanaged user. The ability to accept or reject a one-to-one chat with an unmanaged user is already available for Teams users. 
The increase in remote or flexible working hours and the location of workplaces across the globe means that sending a message can prove challenging. Teams chat now allows users to delay messages, just like emails, so they don't disturb colleagues during off-time. By right-clicking the send button, users can choose the time and date of delivery. 
Regardless of the age of the message, users can now see the entire message thread by clicking on the chat message in the search function. As a result of this update, Microsoft hopes to increase efficiency at work by providing all the context the user needs. 
Meetings
Android users have seen significant improvements with the addition of transcription for one-on-one and group calls. Teams users can also now view 49 videos simultaneously, with the Large Gallery view automatically selected. Prior to the new features, users had to manually select the Large Gallery view for meetings with more than nine video participants. In addition, for quick check-ins during meetings, a 1-click instant poll was added. 
While these aren't all the new features Teams received in November, it is evident that Microsoft has worked diligently behind the scenes to increase efficiency and productivity for all the people using Teams each month. As a result, teams have become popular for video calls, chats and meetings. Undoubtedly, Microsoft will continue improving Teams to streamline processes and increase user efficiency.