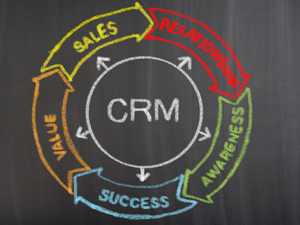 Customer Relationship Management (CRM) software allows marketing teams to manage customer interactions better, track customer relationships, and monitor customer activity. It also will enable businesses to collect detailed profiles of their customers, allowing companies to target future products and offers to specific users.
As technology becomes more sophisticated and affordable, it's more important than ever for companies to implement a CRM system to help boost their revenues.
Main reasons why CRM systems are necessary:
Managing customers is expensive. Businesses spend a lot of time and money trying to retain top-selling clients and bring new leads into the fold. Having a system to track what makes customers want to purchase your products can drastically reduce customer retention and acquisition expenses.
With a CRM system, marketers gain valuable insights into how individual customers behave and how those patterns change over time. They can use those findings to improve overall sales. If you aren't currently tracking how well individuals perform in relation to similar demographics and interests, chances are you're leaving money on the table.
CRM systems also make it easier for businesses to reach past traditional sales channels. With modern platforms, sales representatives can interact directly with customers via email, online chat, social media sites, or phone calls. Many CRM solutions also integrate with mobile apps and websites, allowing seamless interaction between the company's core platform and its customers.
CRM implementations provide the foundation to streamline all communication between marketing agents, customer care representatives, sales reps, and executives. With a CRM, marketers never miss a step when dealing with clients or attempting to convert them.
Which CRM Solution Should You Choose?
There are many available options on the market for choosing a CRM solution, and there is no standard CRM software that is perfect for everyone. Additionally, it is hard to find a one-size-fits-all solution. To choose which CRM will be the right fit for your business, you need to review both your business and your client's needs so you can compare and select the right product.
Choosing Features
When picking out your ideal CRM software product for your business, you'll see that different applications will cater to specific industries better than others. For instance, business owners who run small or medium-sized operations won't be as concerned about the advanced analytics or features offered by robust application suites compared to large enterprises running multi-million dollar marketing campaigns.
There are many reasons why a CRM system is necessary for businesses. It can help boost sales, reduce customer retention and acquisition expenses, and provide valuable insights into how customers behave. A CRM system allows businesses to reach past traditional sales channels and interact directly with customers. When choosing a CRM solution, businesses should review their and clients' needs to select the right product. Utilizing CRM software has proven to increase conversions by 15-35%. Therefore, using a CRM to manage your clients is essential for business growth.