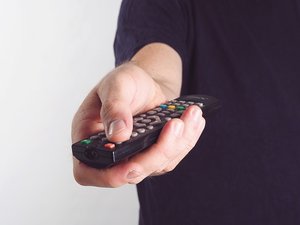 Hulu recently announced that it would join both Netflix and Amazon Prime in allowing its users to download content to watch offline, but in Hulu's case, it comes with a twist.
If you subscribe to the $7.99 a month tier, in addition to downloading the content you want to watch, you'll also be downloading the advertising associated with that content.  It's an important distinction because Hulu is structured quite differently from Netflix and Amazon Prime.
Much of Hulu's programming is available on regular network television, and often airs the same day it does on the regular networks.  Consequently, ads on Hulu tend to command more of a premium than ads on the other two companies.
Combine that with the fact that Hulu gets most of its revenue from advertising, and you begin to see the appeal and the necessity of such a strategy from Hulu's perspective.  Netflix and Amazon prime both have a deep bench of their own, unique programming which acts as a draw. However, Hulu is currently dependent on content licensed from others, which is why ad revenue is of utmost importance to them.
It should be noted that if you subscribe to the company's $11.99/month plan, you can download ad-free content.
Either way, the ability to watch content offline is a big deal. This is especially important to frequent travelers who often find themselves in places with patchy internet service, or no connectivity at all.  In those cases, having access to offline content can be a real godsend that can mean the difference between a tolerable trip and a miserable one.
Kudos to Hulu for joining the ranks of Amazon and Netflix, and although there have been a few grumblings about having to endure ads, it really is a small price to pay for the flexibility and convenience.