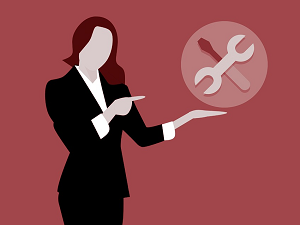 If you have any tools in your garage, odds are good that at least a few of them are Snap-on tools.  The brand is ubiquitous in the United States and the company is one of the leading manufacturers globally. They sell under a variety of different brand names and some of them you may not have heard of. Their brands include including Norbar, Blue-Point, Blackhawk Mitchell1, and Williams.
Recently, the Snap-on corporation disclosed that the company had been the victim of a successful data breach, making them the latest in an unending succession of large companies to feel the sting of hackers.
For their part, a representative from Snap-on had this to say about the incident:
"In early March, Snap-on detected unusual activity in some areas of its information technology environment. We quickly took down our network connections as part of our defense protocols, particularly appropriate given heightened warnings from various agencies.
We launched a comprehensive analysis assisted by a leading external forensics firm, identified the event as a security incident, and notified law enforcement of the incursion.
We believe the incident involved associate and franchisee data including information such as: names, Social Security Numbers, dates of birth, and employee identification numbers."
The company is in the process of reaching out to their impacted customers. If you do business with Snap-on and don't want to wait, contact them right away to find out if you're one of the people whose data was compromised by the incident.
If you were impacted, know that the company is offering a one-year free subscription to the IDX identity theft protection service. That is small consolation, but still something.
Unfortunately, Snap-on's initial response to the breach was a bit disorganized with tweets going out from associated brands before there was formal communication from Snap-on itself.  This led to a bit of backlash from their users which is entirely understandable.
Any time a crisis like this occurs a cool head and seamless, well-orchestrated communications are essential. Snap-on fell down a bit in that regard.  They can do better, and their customers deserve better.