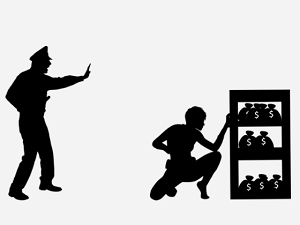 The US Federal Trade Commission reports that Americans lost almost six billion dollars to fraud last year.  The $5.8 billion total represented a catastrophic 70 percent increase compared to the losses reported in 2020.
The FTC maintains a database of millions of consumer records it uses to track such information. Based on the statistics gleaned from that database, US consumers filed 2,789,161 fraud reports during 2021. Roughly a quarter of those indicated a monetary loss.
A spokesman for the FTC had this to say about the data:
"Of the losses reported by consumers, more than $2.3 billion of losses reported last year were due to imposter scams--up from $1.2 billion in 2020, while online shopping accounted for about $392 million in reported losses from consumers--up from $246 million in 2020.
While younger people lost money 41 percent of the time they experienced fraud, older adults lost money only 17 percent of the time...but when older people did lose money, they lost a median amount of $1,500, or three times the median amount younger people lost."
The scope and scale of this problem is simply staggering. Although it's doubtful we'll see another 70 percent increase this year the fact remains that US consumers are more at-risk now than ever before.
Odds are good that you've already had conversations about internet safety and security with your employees.  Most likely those conversations have centered around network security.  That's completely understandable, but it pays to have additional conversations that focus on spotting and avoiding online scams.
One thing you can be sure of is that hackers and scammers will be ever watchful for opportunities to take advantage of the unsuspecting.  Don't let your employees, coworkers, family, or friends be among their victims.  Stay vigilant out there.