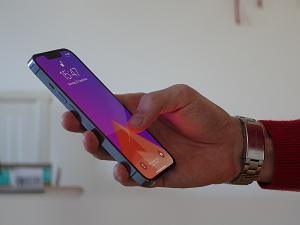 Apple recently released iOS 15 and iPadOS 15 for its phone/pad products. The latest update brings a number of new features to Apple users.
Here's a quick overview:
Improvements to Do Not Disturb
This feature has been re-branded as "Focus" and it silences your phone or tablet in a bid to help limit interruptions when you're in a meeting, busy focused on a particular task or while you're sleeping.
The difference is that Focus introduces modes that are auto-enabled based on different actions. It syncs between all your Apple devices provided that they're all running the latest version of the OS. When Focus state is activated on your phone it will auto-activate on your Watch, your desktop PC, and your iPad. Very handy.
Best of all is that you can set exemptions that allow certain contacts to get through so you can be interrupted but only by the contacts you choose.
Live Text
This is a really cool feature. It allows you to pull text from a photo and make it actionable. If you see a flyer on a store window you can take a picture of it and then tap the phone number on the flyer to make a call for instance.
Improved Facetime
Once you upgrade you'll be able to FaceTime with anyone including Windows and Android users. This works even though there is no FaceTime app for Android or Windows. To use the new feature you'll send a link to Android/Windows users that will open a FaceTime session in a browser window.
To do this just open your FaceTime app and select "Create Link." The iOS share sheet will appear and from there you can send the link to whomever you like.
There are plenty of other new features in the latest update but in our view these are the biggest and most exciting. Update to the latest version and check them out at your earliest convenience. This update is well worth prioritizing.