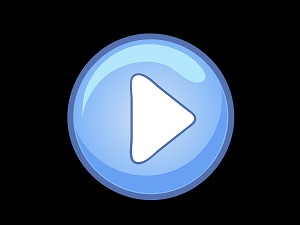 Adobe has finally done it, as promised. For more than a year, the company has been slow-walking their iconic Adobe Flash Player to its eventual doom. As of December 31st, 2020, Adobe stopped providing support for the product. Not long after, beginning on January 12th, 2021, it made another change that prevented Flash content from running on Flash Player, so that's it. The final nail in Flash's coffin. It is finished.
For the most part, that's good news. When Flash Player was first introduced, it was groundbreaking technology and clearly ahead of its time. It was one of the key pieces of technology that made the modern web what we know and recognize today, giving Webmasters the capability to introduce a dazzling array of features and effects to their sites with relative ease. At the time, there was simply nothing else like it.
Unfortunately, however, the player was also riddled with security flaws, many of them serious and critical. That gave hackers around the world all sorts of potential inroads in terms of infiltrating and compromising any site that relied on Flash's capabilities and components.
Adobe tried gamely for many years to stop the bleed. To their credit, they did succeed in closing dozens of security loopholes, but they couldn't keep up. New security flaws were being discovered at a rate faster than the company could fix them. That, combined with that over the years, other, better and more robust technologies like HTML 5 came onto the scene that could do a better job at enhancing site capabilities than Flash. In the end, the company decided to pull the plug.
It was the right decision, but if your company is one of the holdouts and you've still got a website or an on-site application that relies on Flash, know that it's now well past time to change. As of the 12th, your application or site feature is no longer going to work, and the only fix for that is to migrate to some other, more secure technology.
It's inconvenient, but at this point, it's also inevitable. Flash is dead. Long live Flash.