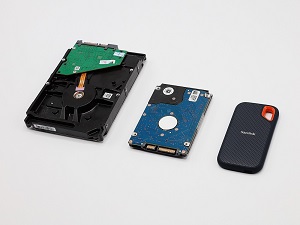 Do you have a solid state drive (SSD) inside your PC? An increasing percentage of newer models are including them, taking advantage of their better speeds, relative to HDDs.
Unfortunately, a recent Microsoft Windows 10 update wasn't very kind to SSD owners, and caused SSDs to defrag much more frequently than is recommended, which had the effect of shortening their useful lives.
The company has since corrected the issue with another patch, and recently, it has been reported that they've gone a step further. As of now, at least for Windows Insiders, build 20226 includes a new series of alerts designed to draw users' attention to hardware issues that could potentially impact the performance of SSDs and lead to failure.
The new feature also gives you an easy way to stay up to speed regarding the overall health of your SSD. This includes providing temperature information at a glance, as well as notifying users when space is beginning to become an issue or when the storage capacity of the device begins to suffer due to "significant media-related errors or an internal error to the NVM subsystem."
Accessing the new information is relatively easy by Windows' standards:
Simply go to Start > Settings > System > And Storage. Once there, select the option to "Manage Disks and Volumes" and then select the "properties" tab for the drive in question.
These are good additions that will help people with SSDs detect abnormalities more quickly, which should have the effect of prolonging the life of the equipment.
Naturally, if you do find a problem via the new tools, your very next step should be to back up any information on the drive that's experiencing issues so you don't run the risk of losing whatever data it contains. Kudos to Microsoft for the recent changes. These are good additions, all.