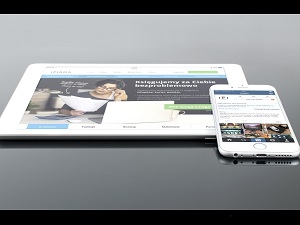 If you don't normally prioritize updating your iPhone and iPad OS, you're probably going to want to shift gears and grab version 13.4 as soon as possible.
The latest versions of both OS variants contain a number of important bug fixes and convenience features that are simply too big and too significant to miss out on.
On the convenience side, for example, iPhone mail has been tweaked such that the controls to delete, move, reply to or compose a message are always visible. In addition to that, in order to provide better security, all your responses to encrypted email messages are now automatically encrypted if you have configured S/MIME.
The latest update also provides some changes to your iCloud Drive and file sharing via the Files app. Once you download the latest, you'll be able to limit access only to people you invite or specifically grant access to. In addition, you'll have more control over who can upload files to your drive and make changes to existing files.
CarPlay also gets a couple of changes, including the addition of a third-party navigation app and the fact that in-call information will now appear on the CarPlay Dashboard.
On the bug fix side, you'll find fixes for:
An issue with the camera's viewfinder, which sometimes appears as a black screen
An issue with Photos that may prevent image sharing if iMessage is disabled
Periodic mail crashing issues
Issues where inbox messages sometimes appear out of order
Safari CAPTCHA tile display issues
Reminders that sometimes send you notifications for reminders that have already been completed
CarPlay connectivity issues
Tapping an activity notification from a security camera in the Home app opening a different recording than the one you actually wanted to see
There are a host of others, but you get the idea. This is a significant update. Grab it at your next opportunity.