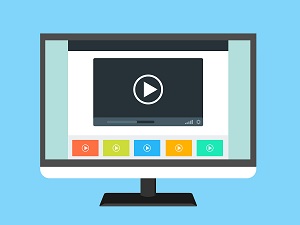 Security lapses can happen to any company, large or small. No one is immune. Not even Google. Recently, the company began sending out email notifications to some users explaining that a bug in their system caused their videos to be shared with other users.
Their email notification reads in part as follows:
"...some videos in Google Photos were incorrectly exported to unrelated users' archives. One or more videos in your Google Photos account was affected by this issue."
In particular, the issue is centered around the Google Takeout service, and occurred between November 21st, 2019 and November 25th, 2019. Any user who used Takeout during that period may have received videos that do not belong to them.
The company spotted and fixed the issue, so there's nothing to worry about going forward. However, if you used Google Takeout during the dates mentioned above, you'll want to do another import now to be sure you got everything.
This is a big deal for a few different reasons. Naturally, people who store their photos and videos on Google Photos expect them to remain private. Clearly in this case, that didn't happen. If you use the service to store videos that you don't want anyone to see, that could be a problem.
It also underscores the inherent risks involved in storing your data on the cloud. Yes, it's convenient. Yes, it saves space on your phone. Those are good things, but there's a trade off, and sometimes, that trade off is a painful one.
There are no perfect solutions here. Although such lapses in security are rare at Google, they do happen. They'll continue to happen. Each person using cloud-based storage solutions will have to come to find his or her own balance between privacy, security and convenience, which is no easy task.