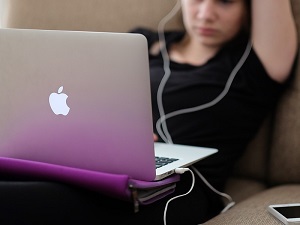 It's the end of an era.  In 2001, Apple introduced iTunes, which transformed the music industry. For the first time ever, it was possible to buy individual songs, transfer files, and automatically sync data. It was safe and secure, and people flocked to it in droves.
The truth is that iTunes isn't so much going away, as it's being changed and broken into smaller pieces.
Apple is transitioning its music customers to its new Apple Music service.  Instead of buying individual songs, Apple Music has a monthly subscription fee, and it is much more modern than the app it's replacing.
The company has assured all users that their iTunes song purchases will still be available in Apple Music, and all iTunes gift cards will continue to function just fine.  Apple also assured users that when they switch to the new TV app, all of their movies and TV shows will still be available.
While we completely understand what's driving the company's thinking on this front, it is a sad day indeed and a bittersweet moment in computing history.  iTunes was a transformational service that changed the way people interacted with the web.  In an age where there was relatively little faith and trust in digital transactions, Apple's product offering changed the game. iTunes did much to build a culture of trust among the internet's user base of that time.  If it had never existed, there's no telling how long it might have taken for people to begin trusting online transactions.
If you haven't already tried Apple Music, give it a go, if for no other reason than to confirm that all your old iTunes purchases made the journey with you.  It's truly the end of an era.  iTunes is dead.  Long live iTunes!