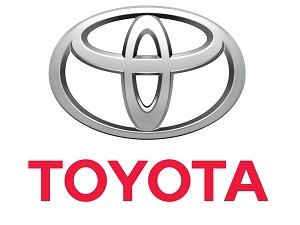 In recent months, Japan is a nation under cyber-siege, with several high-profile attacks having been made against the country.  The most recent attack targeted Toyota.  If you own a Toyota or Lexus, it's possible that at least some of the information you gave to the company has been compromised.
Although an investigation into the matter is ongoing, Toyota wasted no time letting its massive customer base know.
Their official statement reads in part, as follows:
"We have not confirmed the fact that customer information has been leaked at this time, but we will continue to conduct detailed surveys, placing top priority on customer safety and security."
Later in the statement the company stressed that if customer information was, in fact compromised, that information did not contain credit card or other payment numbers.
Early indications point to a well-organized hacking group calling themselves the OceanLotus Group. Although even this cannot be confirmed at this point.
The details surrounding the attack are murky at this point. What we do know with certainty is that on March 21st, the company detected an unauthorized intrusion into its corporate networks across a staggering 8 company divisions, marking it as an extremely well organized and sophisticated attack.
Considering the other attacks made against Japanese companies and government agencies, it seems that for reasons that are not yet clear, one or more big hacker organizations filled with top-tier talent has decided to put the nation under the virtual gun.
Only time will tell exactly who's behind the attacks and what their ultimate purpose might be. For now, the key thing to know is that if you own a Toyota or Lexus, it's possible that at least some of your personally identifiable information was compromised.  Be on the lookout for additional information from Toyota as it becomes available.