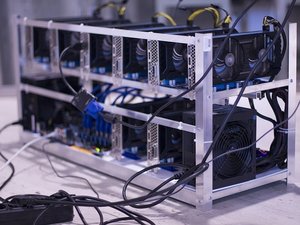 There's a new type of hacking attack to be concerned with, and it's growing by leaps and bounds.  Called "Crypto-Jacking," it's a process by which malicious code is placed on websites. When the sites are visited, the code secretly siphons off a portion of the affected user's PC, laptop, or smartphone's processing power and uses it to mine for various cryptocurrencies  so that the hackers can profit from it.
Kevin Haley, the Director of Symantec's Security Response Team, had this to say about the issue:
"Cryptojacking just came out of nowhere.  I think what we're going to learn in the year to come is when people see the opportunity to take money, they're going to come up with some really wild ways to do that."
Based on the statistics the company has been collecting, cryptojacking increased a whopping 8500 percent in the fourth quarter of 2017 alone. As the prices of various cryptocurrencies continue to rise, we can expect to see even more of this because it provides the hackers with a hands-free method of gaining tremendous profits with almost no risk or exposure.
Mike Fey, the President and COO of Symantec adds, "Cryptojacking is a rising threat to cyber and personal security.  The massive profit incentive puts people, devices and organizations at risk of unauthorized coin miners siphoning resources from their systems, further motivating criminals to infiltrate everything from home PCs to giant data centers."
Perhaps the most insidious aspect of this new attack vector is how easy it is to pull off.  Even a low-skill hacker with a very limited toolset can manage to insert the handful of lines of code needed to begin siphoning resources.
Unlike most other forms of attack, however, no company data is directly at risk.  What you can expect to see though, are serious performance hit as more of your equipment becomes infected.  It's not a happy situation given the importance of speed in today's fast-paced business environment.