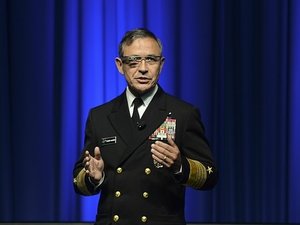 Wearable computing devices from smart watches to glasses are struggling to find an audience, and Google's Android Wear operating system hasn't gotten much love in recent years.  It has weakened as major players in the tech space have struggled to find a market for these products. On the face of it, these products would seem to be wildly popular, but still haven't quite captured the imaginations of a critical mass of the consuming public.
Google's recent announcement that it was rebranding Android Wear to "Wear OS," is the most significant move we've seen in over a year. However, without significant updates, simply changing the name isn't going to improve the OS's visibility or viability.
The name change was driven by the fact that when the OS was first released, it appeared only on smart watches, but the company later added iPhone compatibility, which made the name less than perfectly applicable.  In a blog post related to the rebranding effort, Google referred to Wear OS as "a wearables operating system for everyone."
It's hard to make a convincing argument that Google is all that interested in wearables.  One needs only to compare the company's handling of Wear OS with the way Apple handles wearable products and OS's.
We had to wait two and a half years between the version 1.0 and version 2.0 of Wear OS.  Android Wear was released more than 13 years ago, and since its release, the company hasn't made any updates or announcements except for the recent blog post announcing its rebranding.
There are some signs that Google has long term plans for the floundering operating system, though.  The company has been recruiting high-profile brands including Tommy Hilfiger, Michael Kors, Hugo Boss, Guess, Gc, Fossil and others to make and sell Android watches.  It will be interesting to see what the company does in coming months.