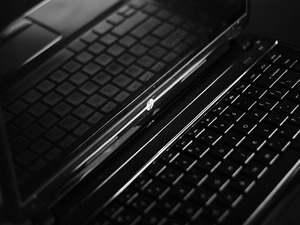 HP is in the news again. If you missed the initial story, earlier in the year, it was reported that an audio driver that came pre-installed on a number of HP laptops contained keylogging code that stored every key stroke made by the person using the machine to a human-readable file. Once discovered, HP issued a patch that removed the keylogging function and deleted the data file.
Now, an independent security researcher going by the name "ZwClose" has discovered more built-in keyloggers in 460 HP Notebook models and counting.
At issue is the SynTP.sys file, which is an integral part of the Synaptics Touchpad driver that ships with a great many HP Notebooks. Although the keylogger is disabled by default, a hacker could enable it using open source tools, simply by changing a registry value.
After HP was notified, the company released a security advisory, which included the following:
"A potential security vulnerability has been identified with certain versions of Synaptics touchpad drivers that impact all Synaptics OEM partners. A party would need administrative privileges in order to take advantage of the vulnerability. Neither Synaptics nor HP has access to customer data as a result of this issue."
Since the release of the security advisory, HP has issued a driver update that removes the code for all affected models, so from a business and security standpoint, there's nothing to be done here.
In an era where privacy on the internet is under increasingly intense assault, however, it's worth noting that this is the second time an issue like this has been tied to HP equipment, and that's concerning.  Privacy matters, and if you're concerned about it, then two such issues might be enough to make you start looking at some other vendor when it comes time to start replacing or upgrading your equipment.