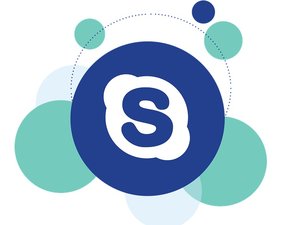 Earlier this year, Microsoft announced that it had entered into a partnership with Open Whisper Systems, the makers of the Signal app.   The purpose of the partnership was to bring Signal's open source, end-to-end encryption protocol to Skype.
As of the latest Skype builds, that is now a reality.  Stable versions of Skype have been released for Windows, macOS, Linux, android, and iOS.  If you haven't yet upgraded to the latest versions and want to begin making use of the new protocol, you should upgrade to Skype v8.15.0.306 if you're an Android user, or Skype v8.28.0.41 if you're a Windows user.
The new feature is called "Skype Private Conversations."  To access it, just press the "+Chat" button at the top of your contacts sidebar and select "New Private Conversation."
A couple of caveats here.  First, both parties will have to have the latest version of Skype to make use of the feature.  Second, a new private conversation needs to be started from each device.
Assuming that's the case, Skype sets up keys to encrypt the conversation. Note that as the name of the protocol indicates, this is end-to-end encryption, which means that the messages remain in an encrypted state even while in transit between the two devices that are communicating.
It's a good feature, and a long-overdue addition that makes Skype even more useful.  At present, however, the implementation is a bit cumbersome. It won't see widespread adoption until a majority of the Skype user base has upgraded to the latest version.
Nonetheless, this is an excellent development that will, over the medium term, make communications more secure.  Be sure your team is aware, and if you want to begin using encrypted chat right away, make sure that all users upgrade to the latest version.