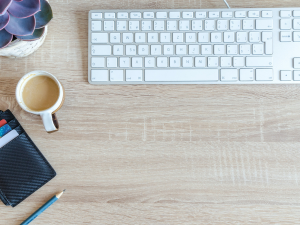 Are you among the many business owners using Microsoft Teams in your day-to-day operations? A brand-new Microsoft Teams update is now available with plenty of new features that improve the popular chat program. Discover what this update entails and how it can benefit every user within your company. 
Who Can Use the New Version of Microsoft Teams?
A preview of the new Teams client was available earlier this year only for Windows users, but it is now fully available for Windows and Mac users. No matter which major operating system you use in your business, you can benefit from Microsoft's new and improved program. Getting this new Teams desktop client is as easy as downloading a software update since no migration is required. 
Top Advantages of the New Microsoft Teams Update
From performance speed to app design, the latest version of Microsoft Teams is chock-full of impressive new features. Below are some key improvements you can expect when you upgrade to this new version. 
Faster Speed
You won't have to worry about sending a message to someone in your organization and facing delays with them receiving it. Having important meetings over video chat is much easier since the feed won't lag on either end. The new Teams update comes with faster speeds on all fronts. 
Microsoft reports that the new version is twice as fast as before; if you download the new Teams app, the performance is three times faster. The technology giant also says that starting or joining meetings in the app is two times faster than in previous versions. 
Less Memory Usage
The team at Microsoft understands that business leaders and workers use countless important apps and files in their average workday. Filling your device with these programs can quickly eat any memory space you have. The new update uses 50% less memory, and installing the new app means you can save 70% disk space compared to before. 
Better User Experience
This new update improves each user's experience with better app performance and easy use. Connecting with others in your workplace and outside clients is easy, thanks to the many impressive features Microsoft highlights in the latest version. Some of the most noteworthy capabilities include:
Breakout rooms
7x7 video chat
Call queues
PSTN calling
Contextual search in chats and channels
Cross-posting channel conversations
Each feature facilitates many business operations worldwide, whether you run a major corporation or a small startup business. Microsoft always focuses on ways to help you succeed in this digital world. 
Enhance Your Business with This New Update
Now that you know all the key advantages of the new Microsoft Teams update, why not implement it in your business? Your daily operations will improve if most of your workforce uses the updated version of Microsoft Teams. If you have any questions or concerns about this update, our technology experts are here to help and give tips for using new software within your business.