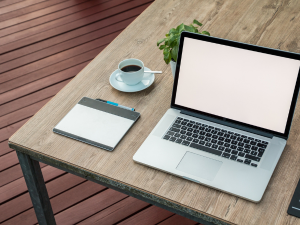 Technology is always getting better and giving your business more power. Are you ready to reap the benefits? Discover today's top technology solutions that can enhance your business with this helpful guide. 
Why You Need Updated Technology
There has never been so much competition in business, and you can't afford to fall behind by using old methods. New and better products can put you ahead of the competition and draw new customers. Customers may lose interest and go to a rival if you don't use new technology. 
However, investing in these helpful products will stand out to your customers. They will appreciate the extra value you bring them and may purchase more goods or services. 
How Technology Solutions Can Give Your Business a Boost
New technology impacts how customers and competitors view your business. This is important for the success of your business because some products or methods can help you run your business more efficiently. Discover how investing in new technological systems can make a lasting impact on your company and those it serves. 
You'll Reduce Waste and Excess Costs
From digital marketing solutions to virtual assistants, there is a form of technology that can benefit every type of business. One of the best things about these new methods is that they can help you find and get rid of waste. This can greatly affect your income and make your business much more efficient over time. 
The key here is to view technology as a long-term solution for different obstacles. Consider how the initial investment will pay off in the long run, and you'll be on the right track for business growth. 
You'll Prepare for Market Changes
You can better prepare for sudden market shifts thanks to technology solutions that improve data analytics. Maintaining a constant digital presence puts you in the best position to bounce back from any changes. You'll be agile enough to respond to the shift and overcome it. 
Furthermore, you can also separate your business from the competition with these opportunities. Depending on the data analytics tracking your competitors' activity, you can create a business plan that tops it. 
You'll Increase Productivity
Happy workers make the best workers, right? Taking advantage of innovations, such as mobile technology, gives your employees the freedom to take their work anywhere. This directly impacts their morale since they have more flexibility in their work. 
A happier workforce is critical to increasing productivity. Your staff will be able to achieve more when they have greater flexibility. 
You'll Improve Communication
Internal communication is vital to running a good business. Combining different technology options will make it much easier for you to talk to your employees. Some of these new programs and methods help your teams stay organized, while others help teams work together. 
As a result, everyone can talk to each other better. When your workers put their heads together and work as a team, you'll get better products and plans that will help your business.