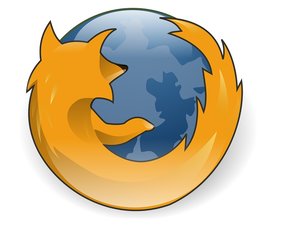 Mozilla has released a new version of Firefox for Android, equipping it with a built-in PDF viewer. Firefox 111 also provides a more secure experience for users through its Total Cookie Protection feature. In addition, the upgrade addresses the security issues and unusual bugs in the last version.
Android Users Finally Have Total Cookie Protection on Firefox
In 2021, Mozilla launched Total Cookie Protection for incognito Windows. It was an optional feature that users could turn on. In 2022, the company rolled it out to all Mac and Windows users. It enabled the security feature by default for all Windows. A year later, Mozilla finally debuted it for Android users.
Total Cookie Protection acts as a "cookie jar" for each website you visit. It contains cookies within their respective sites to prevent cross-site tracking. It is an extra layer of protection for your online data. It also gives you a break from intrusive ads, deterring companies from gathering information about you.
Mozilla Releases Additional Features for Android Users
Another highlight of the new Firefox 111 is its built-in PDF viewer. It eliminates the need for third-party apps when viewing PDF documents on your Android phone. There is also an exclusive feature for Pixel phone users with Android 12 or 13. You can now share links to recently viewed pages from the recent screen.
Aside from these new features, Firefox 111 has bug fixes for Android. It resolves the compatibility issue with Android 13 that was causing problems with copying saved passwords. Mozilla has also fixed the crashing that users were experiencing with the media playback notification.
Firefox 111 Has Browser Improvements for macOS and PC
Android users aren't the only ones to benefit from the Firefox 111 upgrades. Mozilla has also addressed Windows 11 and macOS issues. It fixed the bug that was causing Firefox to freeze during start-up. It also resolved the issue that made Firefox crash when users pinch-zoomed.
Update to Minimize Your Risks 
No matter what browser you use in the office, encourage all your team members to upgrade to the latest version. Outdated versions are open to more security vulnerabilities. Once your browser is compromised, threat actors can steal sensitive information and install malware. Aside from improving security, upgrading your browser will also speed up the browsing experience and boost your team's efficiency.