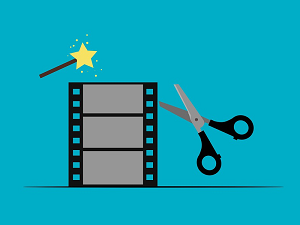 If you're an early adopter playing with the Windows 11 builds as they come out and you are a "Windows Insider," then you probably already know this.
In the latest build, users were treated to a raft of new improvements and enhancements including a new Windows 11 video editor called Clipchamp.  The build with the Clipchamp addition is 22572 and is now available in the Dev Channel.
The Windows 11 Development Team had this to say about the new feature:
"Clipchamp is equipped with all the basic tools you'd expect, like trimming and splitting, as well as more pro-style features like transitions and animated text. For real-time content capture, there are also built-in webcam and screen recorders.
But what really sets Clipchamp apart from other video editors is its timeline. We've kept all the best parts of timeline editing -- the flexibility, the ability to fine tune details -- and done away with the rest."
The new software comes with a stock library of more than a million royalty-free videos, audio tracks, images, and a powerful text-to-speech generator with support for more than 70 different languages. The generator will be powered by the company's Azure technology.  Anyone making use of the new tool can easily connect with users' OneDrive accounts to import files or save videos quickly, safely, and securely.
It's a significant change and according to the company, it may well be a permanent one.  Knowing that Microsoft invested significant resources into Clipchamp, there's very little reason to keep Movie Maker around. However, if the company faces an open rebellion like they did when they tried to retire Paint, it may be possible to change their mind.
Users should get used to the idea that there's a new sheriff in town when it comes to video editing in Windows called Clipchamp!