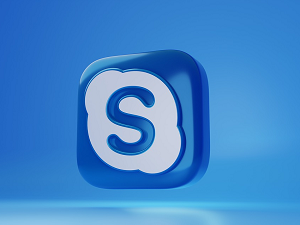 Are you a Skype user?  If so be aware that Microsoft (the company that owns Skype) just added a handy new feature you may want to start taking advantage of right away. The next time you update your software you'll be able to zoom in on a screen shared by the user you're communicating with.
To do so just hold down the Control key and press "+" or alternately hold down the Control key and use the mouse scroll. If you're using a Mac, the combination is the Command key and "+" or the Command key and mouse scroll.
Microsoft hasn't paid much attention to Skype in recent months. They were much more interested in extending and expanding the capabilities of their "Teams" product. This addition is an indication that Microsoft hasn't forgotten about or abandoned Skype.  If the company meant to scrap it, they certainly wouldn't be expending resources to add new features including a recently redesigned interface.
According to the company Skype is "here to stay" because the company sees it as a good alternative for all those users who find Teams to be overkill for their needs.
It's a wise decision because the world of messaging apps mirrors the broader world. There just aren't any good one size fits all solutions.
Kudos to Microsoft for finally spending some time and effort on extending and enhancing Skype and for making the decision to offer a lighter weight alternative to Teams. As good as Teams is it really does wind up being too much for some users so there's certainly space in the messaging ecosystem for both company's offerings.
If you're a Skype user rejoice!  The company's recent actions should provide you with all the reassurance you need that Skype isn't going anywhere.