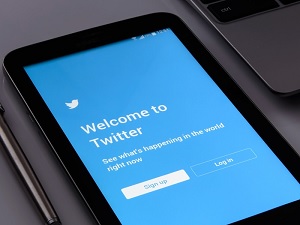 Twitter recently announced the addition of a new "Hide Replies" feature, which will give the platform's users a bit more control over conversations that stem from the tweets they make.
Twitter Senior Product Manager Michelle Yasmeen Haq had this to say about the new addition:
"With this feature, the person who started a conversation could choose to hide replies to their tweets.  The hidden replies would be viewable by others through a menu option.  We think the transparency of the hidden replies would allow the community to notice and call out situations where people use the feature to hide content they disagree with."
This is the latest in an ongoing series of moves designed to improve the platform and help separate legitimate content from fake, spammy, scammy or abusive content.
According to a recently posted announcement, some of the changes ahead include:
An update to the company's Terms of Service in a bid to simplify them.
The addition of more notices within the Twitter system itself to provide clarity and context, important in cases where a Tweet breaks certain rules but remains on the system because the content is in the public interest.
Streamlining the process of reporting to make it less burdensome for users who are reporting abusive Tweets to system administrators.
Further improvements and refinements to Twitters processes relating to content review, with an eye toward positioning the company to respond more quickly when abusive behavior is reported.
In recent years, Twitter has struggled against an onslaught of fake accounts that have been used to spread a variety of wildly inaccurate information and the company has been working hard to counter the threat.  They've been making progress, but clearly there's still more work to be done.  The steps above are widely considered to be a powerful step in the right direction, although few are convinced that those things alone will be enough.