We feel like we get sound technical support when it comes to CSC solutions and resolution of problems for our desktop/network support. SMB is a great fit for the size of company CSC is today; they integrate with our company seamlessly. The services of the SMB team are excellent. Issues that come up get quick resolution.

No systemic issues have come about that go unresolved. It's clear that the SMB team will pull out the stops to support their clients. Generally, SMB helps our organization look out into the future. We believe they are looking for trends that may impact our organization and or issues that could dog us in the future. We've never been caught by surprise through a technological change that resulted in service disruption of note.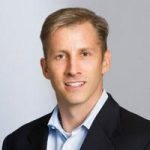 Kirt Nilsson
COO
Charter School Capital
The list is long of the many things we love about SMB. The accessibility and quick response and we can always count on a remedy whatever our technical problems. They are professional in a quality way. If we need training or User Error issue, the diplomacy and candor are perfectly distributed. They are patient and really care not only fixing problems but heading them off in the first place. SMB doesn't ever lead us "down the garden path" promising what they cannot deliver and always delivering what they promise.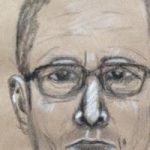 Rupert Ayton
VP Finance & Operations
Native Arts & Cultures Foundation
MetroEast retained SMB Technologies to perform an in-depth IT Audit of our digital community media organization. We were running outdated legacy systems and processes. The SMB team went above and beyond digging deeply into all aspects of our IT-related operations. A thorough report was produced with weighted problem areas and recommendations for improvement. SMB demonstrated a solid understanding of and appreciation for our community media organization's IT needs. We decided to hire SMB as an Interim CIO to help us in the next phase and we continue to work with SMB to address key areas identified in the IT Audit report. We're very glad to be continuing our work with SMB to transform and advance our IT department in a way that will benefit our overall organization.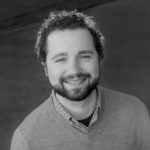 Mike Shur
Director of Finance
MetroEast Media
SMB is always patient and it is evident that they care about not only fixing problems, but heading them off in the first place by encouraging a "Best Practices" approach to our IT.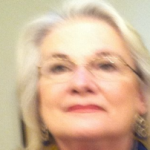 Elizabeth Madrigal
Project Manager
Native Arts & Cultures Foundation
Highly Trained and Super Bright Techs

I am providing a strong recommendation on behalf of Ron Rothstein of SMB Technologies. When we converted to MACs almost 3 years ago we went through a number of "experts". Most of the time it seemed that (1) we paid them to learn Apple tech, 2) to research our issues even though we had the same continuing issues and nothing got corrected, or (3) they needed several attempts to fix almost anything. Based on these outcomes, when SMB was recommended we were skeptical but we gave them a shot, as we desperately needed HELP! I am happy to report that our experience with SMB has been terrific. Their brilliant service is everything businesses seek in their tech experts – responsive, stable, cost effective, concerned/caring, knowledgeable and experienced.

I cannot emphasize what a relief it has been to be able to count on our Techs. The bonus for me is that our office staff no longer complains about our Technology. In fact, they are now all proud Apple-Lovers. I should add that we have many types of Macs – Airs, Pros, Mac-Minis, iMacs and Mac servers – and a diverse group of users. The SMB Staff has been able to gracefully manage not only our tech work, but also our tech-anxiety and personalities. I will be forever grateful for the reconfigure of our shared server. (No previous tech realized that it had been incorrectly configured, which was why it was prone to crashes and disappearing documents.) With this level of excellent service and care, the outcomes have been fantastic. Our staff members now feel comfortable with Macs and have learned to trust our technology – which is a long, long way from where we were just two years ago. SMB has also set up new Mac servers for us for our communications department and maintains them. We now have unbelievable reliability. Bottom line? SMB Technologies has become a highly valued business partner and their support is critical to keeping our work effective and on target.
MacDiva
11109 NE 14th Street, Vancouver, WA 98684
SMB Skill and Responsiveness is Fantastic

SMB helped us to select our network configuration hardware in 2012 with a hybrid system of MAC Network OS and Windows OS to take advantage of the needed components and best components of each to create a secure stable VPN. As we have needed responses to minor issues over the past two years they have been incredible. Just the other week I was on the road and having a login issue to the VPN. It turned out to be an issue with my Verizon hotspot but SMB tech support gave me a call within 10 minutes at 10 pm at night to get after it with me and resolve it.
Portland Waterman
Portland, OR
Great all-around IT Services firm w/ Apple expertise

I've been using SMB for nearly a year now – they manage all of our internal IT needs. We were quite a mess when they first started working with us and within about 4 months they had transitioned our entire mail service, upgraded our wireless network, decommissioned a 3rd-party hosting service we didn't need, and started providing 24×7 support to our staff of about 50 people. I'd definitely recommend them and am happy we moved to them last year. Plus they are nice, fun guys to work with.
AdAgencyIT
Portland, OR
Excellent Service – Highly Recommend

We are a business in Boise, ID looking to implement MDM for iPad deployment. Our local Apple Store recommended SMB Business Consulting. I knew on initial contact that this was a company I wanted to partner with. The entire process from start to finish was professional, timely and on budget. Once the scope of the job was defined an engineer was assigned who would meet our needs. Ben was personable, efficient and knowledgeable. We hit some hiccups along the way but the Ben diligently sorted through them. Matching us up with Ben was ideal. Working with SMB has been a positive experience and we will be deploying iPads in the coming weeks thanks to all their hard work and expertise. We will continue to utilize their services along the way. I highly recommend SMB Business Consulting to anyone looking to roll out a MDM solution.
KathyInBoise
Boise, ID
This consultant did a great job and now we have them on retainer

I am providing a strong recommendation for SMB Business Consulting. When we converted to MACs about two years ago we had a big learning curve. SMB was recommended to us and as we desperately needed HELP! I am happy to report that our experience with SMB has been terrific. Their service has been everything businesses seek in their tech experts. Responsive, stable, cost effective, knowledgeable and experienced is what SMB is about. I should add that we have many types of Macs including Airs, Pros, Mac-Minis, iMacs and Mac servers.

We also have a diverse group of users with an even more diverse level of Mac expertise making it a challenge to work with us. SMB has been able to manage not only our tech work gracefully but our tech-anxiety and personalities. He also reconfigured our old server set up and set up back-ups that had been incorrectly configured initially and were making us all crazy with crashes and lost data before. With this level of excellent service and care, the outcomes have been fantastic.

Our staff members now feel comfortable with Macs and have learned to trust our technology. This is a long, long way from where we were just one year ago. SMB has also set up new Mac servers for us for our communications department and the huge graphic files that were causing us problems before and does the systems maintenance necessary to give us great reliability. We're recommending SMB because we know that you'll be very happy working with them, and happiness in the office makes the world a better place for all of us.:)
MacLover100
Vancouver, WA
SMB is an excellent choice!

I have been using SMB for my small business for the past two years. The team members at SMB are prompt, knowledgeable, and very detailed oriented. I am very happy with its dependable service, and I highly recommend its service to anyone and any size of business!
DesignGuru77
Portland, OR
Best Service!

We were happy to find SMB Consulting after bad luck with another local company (they didn't show up to scheduled appointments, took a long time to respond, and when they did, they just kept 'troubleshooting' to bill hours). SMB came in and fixed all problems (even our printer). They are our go-to when we have technical issues. Very responsive and friendly.
SMB Fan
Lake Oswego, OR
Lifesaver for a small Mac group in a big Windows Company…

We are a small group of Macintosh users in a large PC based company. Time after time SMB has come to our rescue in a very short period of time and always have us up and running in no time. High quality Mac people are worth their weight in gold but to also have them expert in the Windows environment makes me feel more than a little guilty with what they charge us for each visit.  Read: These guys rock!!
ScottK18
Portland, OR
SMB Business Technologies is my kind of company

I worked with them in deciding what I would need to support my online company. With their help, I purchased the Mac-Mini Server and they configured it and came to Stephouse where it is co-located and went through all the steps needed without a hitch. In addition, where they really stand out was I needed to migrate my database after it was built and tested to my website and then eventually onto my own server after I became the host. If this sounds complicated, with several surprises along the way, it certainly was for me. Ron Braithwaite at SMB Technologies was very good at keeping things even and problem solving every glitch. I would recommend them to anyone.
Loveoflearning
Portland, OR
Efficient, timely response, client/service responsive and knowledgeable

SMB did a complete PC to MAC changeover for my company. They were timely, efficient, client responsive and available through all of the planned and unplanned issues associated with this transition. They have techs/staff that are knowledgeable about both PC and MAC systems and were able to perform and assist company transition both from onsite and offsite locations. SMB is call responsive and sensitive to the business needs created by reliance on technology. Their rates are competitive and highly recommend them to anyone using MAC OS systems and equipment or considering transitioning from PC to MAC.
tigersharkm64
Portland, OR
Great company to work with!

SMB is very responsive to getting the job done quickly and efficiently. I am very happy partnering with them. They have helped me move my business and are great at consulting on solutions and technology for my retail business. Whenever I have issues they are there in a timely manner to save the day!
Judith
Portland, OR
SMB Consulting went above and beyond for me.

After having to wipe my MacBook completely clean due to a virus, SMB did a wonderful job of restoring my information from my Time Machine back to my computer sans nasty bug. Not only were they responsive, but also they make house calls! The specialist was non-invasive and handled a relatively delicate situation with kindness and professionalism. I highly recommend SMB's consulting services and would have no problem referring them to even my closest friends and family.
GratefulGirl
Portland, OR
Highly Recommend SMB

SMB has been managing the IT needs of our company for over a year and are doing a great job. They keep our Xserves, iMacs, MacBooks, etc. running smooth and resolve any issues quickly. Their recommendations have improved the overall sustainability of our IT network.
bgportland
Portland, OR
Great service, dependable and efficient. I highly recommend them!

I have used SMB a number of times. They were both knowledgeable and efficient. I have also referred them to a number of friends, who had equally great service. They are the "go to company" for my small business and home.
Jocelyn
Portland, OR