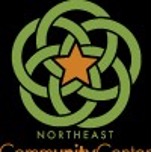 We love SMB! Kaylee, who manages the help desk, and Jeremy (senior tech expert) have been efficient and personable. They always ask permission before logging on to our accounts/computers and provide us with immediate, thorough, and holistic problem-solving. Thank you to Ron and his whole team for working with us at NECC and creating specific solutions for our small non-profit.
Update Feb 2023: Over the last several months, SMB has provided us with exceptional communication and service, which has greatly benefited our organization.
Despite initial reservations about whether going through the work of transitioning to a new IT services would be worth the work, we were instantly relieved by the level of professionalism and approachability of the SMB team. We were so impressed with their communication and service that we even wondered why we didn't engage them sooner.
We highly appreciate the level of expertise and communication displayed by SMB. Overall, we highly recommend SMB and look forward to continuing our partnership with them in the future!
Executive Director Northeast Community Center