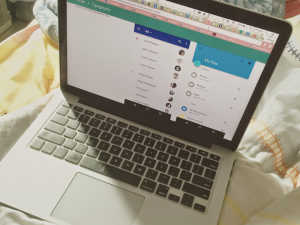 Browser extensions can improve the way a web browser works. Users can choose from extensions that block ads, improve security, organize bookmarks, and help maintain users' focus on tasks. However, hackers can use some extensions to get into a device and take advantage of its weaknesses. 
Choose your extensions with care. Make sure they come from a reliable source and use the best practices below to keep your information safe.
What Are Extensions?
Extensions are web apps or software products that change how a web browser works. Most of the time, these changes are good. Some extensions let browser users customize the way they browse, which makes it easier to store information. 
However, some extension developers use their goods for bad purposes. Many app stores, like Google Web Store, make sure that extensions that haven't been tested or could be dangerous don't end up on their shelves. But this doesn't help people who have already downloaded them. 
Be Careful When Choosing Extensions
Most of the Google Chrome extensions in Google's store are likely safe to use. But people who use the internet could still run into bad applications made by hackers who want to steal personal information. Once these extensions change your software and integrate into your browser, you might need help to remove them. 
Some Extensions Steal Sensitive Information
Be careful about which extensions you choose because they could identify, collect, and share your personal information with people you don't know. 
Particularly vulnerable information includes:
Log-in details like usernames, passwords, and email addresses
Financial information such as credit card digits, routing numbers, and account numbers
Purchasing accounts like Amazon
Biometric identifiers
Some web extensions and apps show what information they collect and share with third parties. Choose extensions that take as little information as possible about how you use the web. Otherwise, choose extensions with clear descriptions to prevent hackers from accessing your data.  
Some Extensions Serve Adware
Adware is also known as advertising-supporting software. This type of malware gets your data and sends you ads that are tailored to you. When you download an extension containing adware, you'll get ads tailored to how you browse. 
But adware can also harm your devices and web browsers in other ways. Some adware variations do the following:
Slow down how fast your device responds
Installing unwanted files like spyware or viruses
Controlling how you navigate your browser without your permission
People often have trouble removing adware and unwanted downloads because the files are often deep in the device's storage. 
Avoiding and Removing Malicious Extensions
Malicious extensions can be avoided by downloading them from a trusted web store's page. For instance, a Chrome extension for web browsing from the Chrome Web Store is safe. If you use a password manager, you should be careful because this type of extension stores the most sensitive information. 
Keep track of your current extension collection's whereabouts because even trusted extensions can go wrong or fall victim to bad developers. Be careful whenever you choose an extension.